Atlantic Database brings the necessary experience, education and client base to work with larger sized clients in addition to small and medium implementations. Significantly higher qualifications are required by Zoho to grant this tier of partnership. As a result, Atlantic Database is treated with higher priority when it comes to client technical support issues, has the privilege of hosting quarterly Zoho User group meetings and presenting, and has dedicated Zoho oversight to assist with larger deals, additional resources and event support.

Pete Fernald - Team Leader (Chapel Hill, NC): After logging a 15-year career in the high-tech sector as a top sales performer and marketing manager, Mr. Fernald started Atlantic Database to help clients "save time and money, build awareness and increase sales" through integrated sales and marketing automation technology. Pete is certified in Act!, Zoho and Microsoft CRM and has worked with Salesforce as well and Hubspot. Pete holds a Masters in Information Management from Syracuse University, an MBA and BSBA degrees from East Carolina University, and is pursuing continuing education in Digital Marketing.


Kelly Peak - Senior Consultant, e-Marketing and Web Development (Carrboro, NC): Kelly is an experienced data manager (Zoho and Salesforce), website designer and technology instructor. Her work focuses on helping clients make the most efficient, profitable use of their data. As part of this effort, she assists clients with digital marketing strategies, eCommerce and email campaigns. She also helps clients refine their data management processes to relieve pain points, solve bottlenecks, and save clients time and money! Her passion is empowering clients to realize their business and personal goals with technology. Kelly holds a B.A. in Journalism - Visual Communication from UNC-Chapel Hill.

Allegra Vieux - Consultant, Digital Marketing (Dubai, UAE): Allegra is full of passion for all things marketing. She believes that nothing is more powerful or compelling than your story. From strategizing campaigns to designing social posts, Allegra sees every touchpoint as an opportunity to share your purpose and mission. She holds a Masters of Business Administration - Marketing from Oklahoma Wesleyan University and a BA from MidAmerica Nazarene University.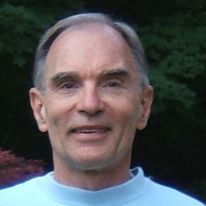 Stu Pattison - Consultant, Database and Application Development (Wake Forest, NC): Stu is an Electrical Engineering graduate from Cornell University. He has worked in test hardware and software design and quality assurance for computers and communications. He developed a customer satisfaction reporting system for the NC State government and currently does member database support and enhancement for a local listener-supported radio station. He is experienced in multiple programming languages, as well as Microsoft servers, domains, hardware, and SQL databases. In Zoho, Stu works in many areas of data management, including capture, preparation and import, as well as app customization and integration.